The Members of the Twist Of Faith Team would like to wish everyone a very Blessed CHRISTmas Season. May it be filled with the Love of God, Family, and Friends...not only at Christmas, but in the coming year.


Welcome to a new challenge here at Twist of Faith! We love to make cards and our "twist" is that always add a scripture, positive quote/verse, or uplifting quote. We want to not only share our joy of making cards, but also encourage the recipient of those cards. You never know whose life you can touch with a card.
Let's first see what gorgeous creations were created for last weeks challenge! Our challenge last week was "Traditional Christmas". All of our entries were beautiful and represented what "traditional" means to us as individuals. I think we all enjoy remembering and carrying on our traditions of Christmas. They become a personal legacy. The cards made and posted were like beautiful ornaments! Thank you to our sponsor last week, Robyn's Fetish, for providing not only wonderful images to work with and amazing guest designers...but a fantastic prize for our winner as well! Our Top 3 from last week (in no particular order) and our random winner:
Entry #19 - Jessie L
Entry#10 - Valerie W
Entry #6 - Karen
And our random winner this week it is :
Entry #3 - Sue
Congratulations Sue! Please contact Zella at russnzella@yahoo.com so that she can make arrangements for your prize to be delivered.
And now on to this weeks new challenge:
In the Book of Matthew & Luke we are told the story of the Nativity - the birth of the Savior. Many know & love this story, as they love the one who it is about: Jesus. It is an amazing story of love - of the love of God and His gift to mankind - Himself.
During the Chistmas season we often reach out to friends and family with this message of Hope and Love come in a manger. We'd love you to share your beautiful cards made with the Nativity theme. And don't forget that your card must include a scripture, uplifting quote/sentiment, or positive verse in order to be considered for our random prize.
Our sponsor for the week is
Melonheadz
, who has generously offered the Winner of this weeks challenge 1 image bundle of the winners choice!
Here's a little bit about the owner of
Melonheadz
- Nikki: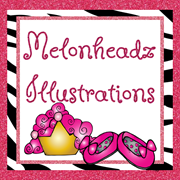 Once upon a time, I had 1 big noisy child, and 2 small noisy children, (still noisy, just bigger...lol) and I was in desperate need for quiet book patterns. I couldn't find any that I LOVED, so... I drew my own! Not too successful, as they were way too complicated, but I had HUGE feedback on my art work. So, my happy ending began with a blog :) I started out posting free images daily, and within a week, I had over 100 followers! I was thrilled! Slowly as my art work has improved, so have my opportunities! Etsy is just another step in achieving my dream. I have become a successful illustrator! I am so blessed to have had many willing to help me on my path, and am grateful for every single person who has visited my shop, blog, and offered requests and suggestions along the way.
I LOVE this "job"!
Before we share what our design Team created this week, we want to share a passage from the Bible with you:
For Unto us a Child is Born, Unto us a Son is Given: and the Government Shall be Upon His Shoulder: and His Name Shall be Called Wonderful, Counselor, The Mighty God, The Everlasting Father, The Prince of Peace.
Feel free to copy and paste this verse!
Our design team has been busy this week. Take a look and see what they created using some

Melonheadz

- Digital Stamp images :
Barb
(inside)
(... and inside of card)
Vickie
2012 Nativity
We hope that the Design Team projects have inspired you this week and you go by and visit their blogs and give them a little love by leaving a comment. Now it's time to join in the fun! And of course don't forget a verse, scripture, or quote. We look forward to seeing what you create!!!
Should our Linky tool fail, please share your creation in the comments section with a direct link to your blog.