Welcome to a new challenge here at Twist of Faith! We are so excited that you are visiting us today.
We are a Family Friendly Challenge Blog with a group of women who love to create cards with a special "twist". Each week we love to share our creativity in giving each card a special touch of encouragement by placing a scripture, positive quote/verse, or uplifting quote somewhere on the card. We want to not only share our joy of creativity in making cards, but also encourage others with those cards. You never know whose life you can touch with a card.
We would love to have you join us in our weekly challenge...having fun together sharing and enjoying inspiration as we see your beautiful artwork. Each week we are honored to have a Sponsor graciously donate their creative images of art.
Our Sponsor last week Digi Darla Designs graciously donated the Winner a choice of 5 Digital images. Thank you for sponsoring our challenge. Our theme was Anniversary Cards and we had so many amazing projects shared with us. We wish that each and every person could be winners. Here are a few that we wanted to share with you:
And our challenge prize winner is:
Congratulations!!! Cindy, please contact Pauline at the email address on the right sidebar
for details on how to claim your prize.
Now onto our new challenge
Challenge #54 theme is:
One Colour-Monochromatic
Our sponsor for the week is
Melonheadz
, who has generously offered the Winner of this weeks challenge 1 image bundle of the winners choice!
A little bit about the owner of
Melonheadz
- Nikki: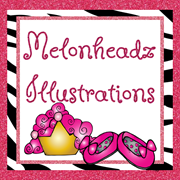 Once upon a time, I had 1 big noisy child, and 2 small noisy children, (still noisy, just bigger...lol) and I was in desperate need for quiet book patterns. I couldn't find any that I LOVED, so... I drew my own! Not too successful, as they were way too complicated, but I had HUGE feedback on my art work. So, my happy ending began with a blog :) I started out posting free images daily, and within a week, I had over 100 followers! I was thrilled! Slowly as my art work has improved, so have my opportunities! Etsy is just another step in achieving my dream. I have become a successful illustrator! I am so blessed to have had many willing to help me on my path, and am grateful for every single person who has visited my shop, blog, and offered requests and suggestions along the way.
Before we share what our design Team created this week, we want to share a passage from the Bible with you:
The heavens declare the glory of God; the skies proclaim the work of his hands.
Our design team has been busy this week. Take a look and see what they created using some Melonheadz - Digital Stamp images :
Antoinette
using Leaf
Barb
using Leaf
and the inside of Barb's card with the sentiment:
Hillary
using Mitten
Tracey
using "Cocoa" (Pre-Colored Version)
Zella
using "Candle"
We hope that the Design Team projects have inspired you this week and you go by and visit their blogs and give them a little love by leaving a comment. Now it's time to join in the fun! And of course don't forget a verse, scripture, or quote. We look forward to seeing what you create!!!



Should our Linky tool fail, please share your creation in the comments section with a direct link to your blog.